Water Damage Mobile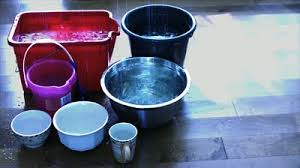 Suffering from water damage in Mobile can pose a huge threat to the safety of your home and your family. Water damage in Mobile can happen in as little as a few seconds or even take hours. Either way, the damage needs to be taken care of as quickly as possible due to the risk for further unwanted damages and even health issues. Complete is equipped to respond to your emergency 24/7.
Here at Complete, we pride ourselves on our ability to focus solely on you and your family's immediate needs. We make it a point to mobilize and respond to your emergency the moment we get your call. It doesn't matter if the damage was caused by severe weather such as a flash flood, foundation cracks, washing machine overflow, a busted pipe, a leaky roof or even a clogged toilet. Whatever the cause may be, Complete has got your water damage in Mobile covered!
Water damage in Mobile is actually quite a common occurrence. In fact, statistics say that water damage claims are the number one most filed claim in the US (fire being the second). Although the damage to your home may feel like it cannot be fixed, Complete has the magic touch to make your home look brand new! From mitigation to reconstruction, Complete can handle your water damage in Mobile quickly and professionally.
Complete withholds an "A" ranking with the BBB and is proud supporter of our local Red Cross. Complete genuinely cares about the well being of your family. If you have suffered from a water damage in Mobile, give us a call anytime at 251.CALL.DKI.
24 Hour Emergency Service
Our emergency response teams are available 24 hours a day, 365 days a year using the most up-to-date technologies and is proud to employ quality professionals with superior skills and certifications. Our team is fully insured, licensed, and is registered to do business in the Pensacola, FL, Tallahassee, FL, and Mobile, AL areas.