Winterizing Your Home: Important and Easy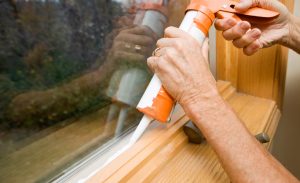 What a crazy winter this has been for
Florida
! Thankfully it looks like it won't be quite as cold over the next week, but I'm sure at this point we can all agree it's better to be safe than sorry. Winterizing your home may sound unnecessary for our area, but as we've seen over the past couple months, it's something we all need to consider.
Winterizing
your home sounds like an expensive process, but there are a lot of steps you can take that cost little to nothing – and in the long run, even the pricey prep steps will save you from a bigger headache.Some basic things to help keep your home warmer include:- Sealing up any cracked windows or airflow leaks- Buying window insulation kits- Run your ceiling fans in reverse- Use caulking and weatherstrippingImportant things to avoid water emergencies and water damage:- Clean rain gutters to prevent ice blockage- Shutting off the water supply and drain outside sprinkler systems and hose bibs; detach hoses- Insulate pipes (and hot water heater) in unheated parts of the home such as the garage; pipes close toexterior walls can be wrapped with pieces of insulation or heating tape- Check the roof for any repairs that are needed- Slightly turn on faucets in the home overnight to prevent still water from freezing in the pipesTaking steps like these during our unusually cold winter can save you from frozen/burst pipes, and will save you a lot of time and money in the long run. If you do end up with burst pipes and water damage,
Complete
is here all day, every day to respond to your water emergency. We know this cold weather is not just hitting Pensacola, and we want to assure those in Destin,
Panama City
, and Ft. Walton Beach that we're here for you when disaster strikes.
Complete
is happy to provide tips to prepare you for whatever the weather may bring. As we all know, though, even the best preparation isn't always enough, and when that happens, we're ready to handle your
water emergency
. We will be there to get your home and lives back on track as quickly as possible, with the best equipment and training in the industry.
24 Hour Emergency Service
Our emergency response teams are available 24 hours a day, 365 days a year using the most up-to-date technologies and is proud to employ quality professionals with superior skills and certifications. Our team is fully insured, licensed, and is registered to do business in the Pensacola, FL, Tallahassee, FL, and Mobile, AL areas.