Ways To Speed Up Water Damage Restoration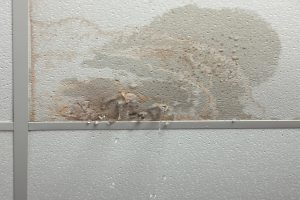 Water damage restoration is a very time-sensitive process. The quicker the water is removed and your home is dried out the better shape your home will be in. Every hour longer the water remains in your home the more potential damage and costs you will be faced with. We've included below three different things to speed up the water damage cleanup process as much as possible on your own. However, the best thing you can do for your home after a flood is contact a certified cleaning and restoration contractor to take care of the dirty work for you. We at Complete in the Panama City area is one such company here for you to help after a flood.
Install A Sump Pump
Having a personal sump pump on hand is one of the best things you can do slow down the progress and effects of water damage and flooding. A sump pump is a water pump you can buy at your local department store for fairly cheap. Most people keep theirs in their basement or crawlspace since that is the part of their home most susceptible to a flood. Keeping a sump pump on hand will allow you to immediately begin pumping water out of your home if there is a flood and minimize the amount of damage.
Take A Detailed Inventory Of Everything In Your Home Before A Flood Ever Occurs
This doesn't necessarily directly speed up the water damage restoration process, but it can sure help it go much more smoothly. All you need to do is go throughout your home and inventory in writing and with pictures all of your valuable possessions. This allows you to have documentation of what state they were in before the flood so you can compare that to them after the flood. This will make the process of working with your insurance company go much more smoothly and ideally increase the amount of compensation you receive from your insurance company.
Air Out Your Home
This is a very simple, yet effective, way to speed up the water damage restoration process in your home. Essentially, the more air circulation you have going throughout your home, the quicker it will be able to dry out from the results of a flood. You can do this by opening your doors and windows to increase the circulation. Also, you should run any fans that you have (as long as you can do so safely without being electrocuted) to further increase the circulation and dry things out more quickly.
Once you have implemented these three measures into mitigating the damage caused by a flood, you can be confident that you have done all you can to minimize the damage on your own.
Now that is taken care of, your next priority needs to be contacting a professional cleaning and restoration company. Once again, our team of restoration professionals at Complete in Panama City is just a call away!
Contact us at 850.CALL.DKI for all of your restoration needs!
24 Hour Emergency Service
Our emergency response teams are available 24 hours a day, 365 days a year using the most up-to-date technologies and is proud to employ quality professionals with superior skills and certifications. Our team is fully insured, licensed, and is registered to do business in the Pensacola, FL, Tallahassee, FL, and Mobile, AL areas.