Water Damage Spanish Fort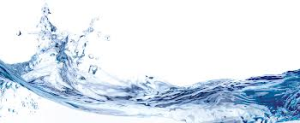 Unfortunately,
water damages in Spanish Fort
are more common than one would think. As a
homeowner
the possibilities for water damage are large. You could have a pipe burst, a toilet overflow, and even have a bad storm do some water damage to your home. Or heck! You could even have your washing machine flood your house! Sounds crazy right? It happened to me last week! Water damage in Spanish Fort is something that should
not
be taken lightly; the possibility for severe and more time costly damages can approach if not taken care of quickly.
Water damage in Spanish Fort
should be looked at
immediately
in order to ensure that proper mitigation is done. Complete can assist you in water mitigation through our complete list of services such as:• Ceiling, crawl space water damage• Basement flood water cleanup• Flood damage cleanup• Dehumidification service• Water extraction services• Complete structural drying• Mold and environmental remediation• Advance dehumidification• Content Cleaning• Drying and reprocessing• Document salvage• Electronics restoration• Structural repairs
Water damages in Spanish Fort
don't just happen during a certain time of year they can happen any time! Water damages can take anywhere from just a couple seconds to hours!
Water damages
don't just happen from rain water. Your little ones may decide to see just how much toilet paper they can get to go down with a couple flushes. Or your husband could have thought he fixed that leaking pipe in the wall only to have it burst during the night a few weeks later. Anything can happen!If you are suffering from water damage in your
Spanish Fort
home, give Complete a call!
Complete is the leading choice for water mitigation in Pensacola and Mobile
; we are striving to become Spanish Forts number one choice as well! Here at
Complete
,
"When Disaster Strikes, We Strike Back!"
Contact our full service Spanish Fort location at
251.CALL.DKI
; we're here for you 24/7!

24 Hour Emergency Service
Our emergency response teams are available 24 hours a day, 365 days a year using the most up-to-date technologies and is proud to employ quality professionals with superior skills and certifications. Our team is fully insured, licensed, and is registered to do business in the Pensacola, FL, Tallahassee, FL, and Mobile, AL areas.