What Does Complete DKI Do When a Hurricane Hits?
Jul 27, 2016
Complete DKI
We Can Help: Complete DKI and Hurricane Season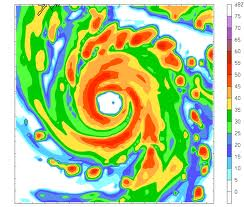 Having a CODE RED Main Street contract with Complete DKI, you will be top priority when a hurricane hits.  Complete DKI is here for you before, during, and after the storm.  You may be wondering how they prepare for a hurricane or how they are able to respond to all their clients?  Here is a brief timeline on how Complete DKI works during a hurricane:
Pre-Storm
When the hurricane is 72 hours out, clients make contact with Complete DKI.  Complete DKI will help you board up your facility, move items, and gather information on how to contact you.  When the hurricane is 24-48 hours out, DKI will be making sure you are ready.  Checking to make sure there's no last minute things you need and seeing what problems you may be expecting.  During this time, DKI staff will be securing large commercial equipment, such as power generators,  in a safe, easily accessible location about 2-3 hours from the coast waiting the storm out.  For CODE RED clients with larger facilities, equipment will be earmarked specifically for you.
In The Eye
When the hurricane reaches land, Complete DKI will be available via text, e-mail, and as by phone (as long as the phone lines hold out).  Complete DKI will be stationed at the office with other DKI franchisees to provide equipment and manpower.  All DKI franchises that join Complete DKI will also have FL licenses and ready to help.
Post Storm
After the hurricane hits, Complete DKI will contact you to assess the damage to your facility.  There will be staff available to answer and triage phone calls.  As soon as the road conditions make it possible, Complete DKI will dispatch teams from their office to your facility.  For larger facilities, Complete DKI will be able to supply power generation to start the cleanup process as soon as possible.  And the equipment that was earmarked specifically for your facility, will be on it's way to get you back to normalcy as soon as possible.  Complete DKI will also work with the adjuster, HOAs, and the insurance companies after the hurricane.
Compete DKI  has the largest equipment inventory in North America, including over 250,000 pieces of drying equipment.  And with over 25,000 certified restoration technicians, Complete DKI will get you back up to normalcy quickly.  Get in contact with Complete DKI to start a relationship today.  They will ensure that when a disaster happens, everyone involved is working towards the same goal.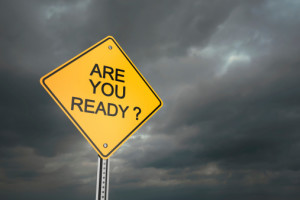 Recent Posts
Apr 15, 2021

Feb 25, 2021
24 Hour Emergency Service
Our emergency response teams are available 24 hours a day, 365 days a year using the most up-to-date technologies and is proud to employ quality professionals with superior skills and certifications. Our team is fully insured, licensed, and is registered to do business in the Pensacola, FL, Tallahassee, FL, and Mobile, AL areas.