Women In Leadership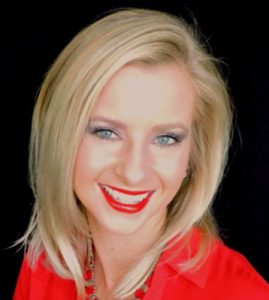 Complete
was built from the ground up by our President and Vice President, Shaun and Ashlee Carpentier, and that's no exaggeration. They started the company with only 6 employees, including themselves and have grown the team to 50+ employees, as well as grown our company to be the largest mitigation company on the Gulf Coast!Complete is thrilled to announce that in recognition of her hard work, expertise, and leadership achievements, Ashlee Carpentier has been asked to speak at the
Violand Executive Summit
Special Event: Women In Leadership. This program is being facilitated by R&R Magazine's Editor-in-Chief Michelle Blevins. At this amazing event, women in leadership roles come together to share their story of how they've built their business, what they've learned and overcome, and what their company story is now. It's a fantastic experience and wonderful for networking, teaching, and learning.Violand Management Associates is the largest, most respected restoration and cleaning consulting company in North America. Violand focuses on helping business owners in restoration continue to learn and grow and offers several services, classes, and events to see this through. Being asked to participate in this event is something we're very excited about.
R&R (Restoration & Remediation)
is an online magazine that stays up to date on what's going on in the industry from equipment to training, to relevant stories about insurance and practices. This company is a fantastic resource and way of keeping up with industry changes.To be recognized and involved with both of these companies, and to meet with and help other women in the industry is absolutely fantastic. Ashlee is delighted to be a part of such a big event and to share her story!
24 Hour Emergency Service
Our emergency response teams are available 24 hours a day, 365 days a year using the most up-to-date technologies and is proud to employ quality professionals with superior skills and certifications. Our team is fully insured, licensed, and is registered to do business in the Pensacola, FL, Tallahassee, FL, and Mobile, AL areas.