Tips for Working with Insurance Agencies
After suffering from a loss due to
water, fire, or mold
, working with an insurance agency can be quite frustrating and confusing. At Complete we work through the client's insurance agency to keep things
simple
, and as a business we like for our clients to be "in the know". Here are a few helpful tips on how
Complete
does so.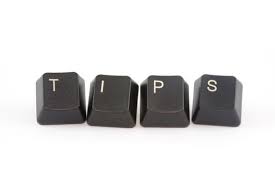 Instead of billing the homeowner, we bill your insurance directly. That means no back and forth nonsense throughout your mitigation and reconstruction process.
We use the exact same pricing program that the adjusters use. This makes estimates for work and everything that comes with it much simpler for all parties involved.
At Complete we also personally meet with the homeowner and adjuster so that a scope (what needs to be removed, and what can just be cleaned) can be agreed upon. We also walk the homeowner through the entire job process to work out a schedule that is convenient for the homeowner.
Complete specialize in emergency services across the board. If you are filing through your insurance company, the money for the mitigation portion is not due until it is finished.
At Complete we also try to make sure the homeowner is educated in any common information they may not know. You make locate such information
here
.If you are suffering from a loss due to water, fire, or mold give us a call at
Complete
! Our technicians are
always
in
clearly marked company vehicles as well as uniforms
. As a team we are here to serve you
24/7
with all your remediation and restoration needs! Call us at
850.CALL.DKI
.
24 Hour Emergency Service
Our emergency response teams are available 24 hours a day, 365 days a year using the most up-to-date technologies and is proud to employ quality professionals with superior skills and certifications. Our team is fully insured, licensed, and is registered to do business in the Pensacola, FL, Tallahassee, FL, and Mobile, AL areas.