No matter the extent of your fire and smoke damage emergency, Complete is on our way to respond to your needs, 24/7.
24 Hour Services
Proven Track Record of Success & Satisfaction
Professional, Expert Care for Fire Damaged Properties
We Work With Your Insurance Company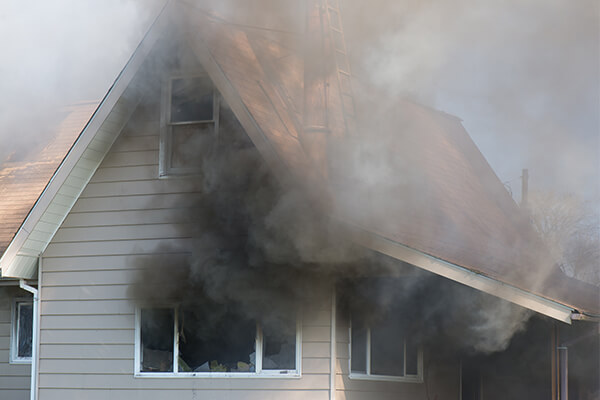 Fire Damage Restoration Services in Mobile County, AL
With a team of IICRC Certified technicians based in Pensacola, Mobile, and Tallahassee we feel confident of delivering no less than best service for our clients to get the job done.
Emergency Board Up Services
Demolition & Debris Removal
Deodorization & Soot Residue Cleaning
Reconstruction & Restoration of Damaged Areas
There is very little that's more devastating to a property owner than a fire in your home or business. Once the flames subside and the smoke clears, you can trust the professionals at Complete to be ready to jump to your aid. A prompt and effective response to an emergency fire damage is critical to salvaging as much property as possible. Not only does the property face structural damage from the flames themselves, but there will be residual damage from smoke, soot, and the water used to put out the fire. If you've experienced a fire at your property, don't hesitate to call us at (850) 225-5354 24/7 so our emergency fire damage restoration team can help restore your peace of mind.
Cleaning the smoke damage resulting from a fire requires unique skills and techniques, and our expert team has the training and equipment necessary for safe and effective smoke damage restoration. Even the smallest fire can produce a vast amount of smoke which can leave behind soot and odors that penetrate the porous materials in your home like your carpet, upholster, and clothing. At Complete our smoke damage restoration specials are on standby to evaluate the extent of the damage to your property and come up with a plan of action to effectively clean and restore the property to its pre-loss conditions. Additionally, we have the knowledge and capability to work directly with your insurance company to make the process as easy as possible for you. Call us at (850) 225-5354 for your smoke damage restoration needs, today.
Odors from any kind of smoke are known to linger and can be very difficult to remove because smoke particles embed themselves deeply into every surface of the home. No matter the source of the smoke, it will do its best to infiltrate every article of clothing, wall, cabinet, and piece of furniture in the home. Normal household cleaners are not able penetrate these areas deeply enough to adequately remove these odors.
Not only is smoke odor irritating, prolonged exposure to lingering fire and smoke odor has the potential to cause health problems including allergies. At Complete our smoke damage restoration professionals will use specialized equipment and chemicals to not just cover up the odors, but remove them completely. When we come to your home, we'll complete a thorough evaluation of the damage and create an appropriate plan of action to properly remediate the smoke odor and restore your property back to normal.
If you need any emergency fire damage mitigation and restoration services, simply call our 24-hour emergency response lines.
24 Hour Emergency Fire Damage Restoration Services in Mobile County, AL
Customer Reviews from Mobile County, AL
24 Hour Emergency Fire Damage Restoration Services in Mobile County, AL