With years of experience providing water damage restoration in the Semmes, AL area, Complete DKI is ready to handle any water-related issues you're facing.
Live Operators to Take Your Call
Full-Service Restoration – Start to Finish
IICRC Technicians with Up-to-Date Training
Insurance Claims Help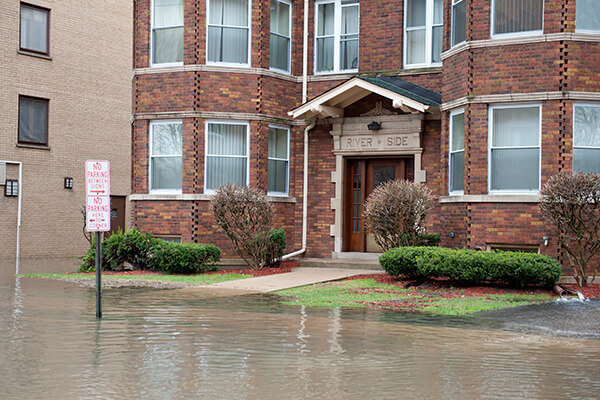 Water Damage Repair Services in Semmes, AL
With a team of IICRC Certified technicians based in Pensacola, Mobile, and Tallahassee we feel confident of delivering no less than best service for our clients to get the job done.
Services Complete DKI Provides for Water Damage Restoration
Water Extraction & Removal
Structural Dryout
Moisture Testing for Hidden Water Damage
Reconstruction of Water Damaged Structures
Water damage can be a complicated problem and it calls for a trained, certified professional to handle the cleanup. At Complete DKI our team has the expertise and equipment to handle all of your water extraction and removal needs. We're available 24 hours a day, seven days a week to provide immediate water extraction services right when you need them. No matter the source, standing water needs to be removed as soon as possible to minimize the damage to the structure. With years of experience and water pumping and extraction services offered around the clock, Complete DKI is the place you can trust for your emergency water extraction needs in Semmes, AL.
It's important to understand that although some materials can't be salvaged when you experience water damage, a lot of them can be saved as long as the drying process is fast and thorough. That's why you should call Complete DKI right away if you experience a water disaster in Semmes, AL. Our expert emergency water response crew is available 24/7 to act fast and minimize the damage to your property. Even if there is not visible, standing water the materials and contents inside your home are still wet. We will use air movers and dehumidifiers to quickly dry out your property so that the wet materials won't break down and to minimize the risk of mold growth. Call us right away at (850) 225-5354 for all of your structural drying needs!
Because basements and crawl spaces are the lowest point in a home, they tend to be the first area to experience water intrusion when there is flooding. The specially trained and certified crew at Complete DKI is ready 24/7 with a rapid response to restore you home as quickly as possible. In addition to causing structural damage, flood waters present a unique safety issue as they're considered Category 3 or "black water" which means they contain unsafe contaminants and health hazards. When we get on the scene we will evaluate the extent of the damage, remove the flood waters quickly and efficiently, and clean and decontaminate the area to keep you, your family, and your home safe. A flooded basement is one of the most destructive and emotionally taxing events a homeowner can experience, but our caring staff of professional water damage repair professionals is always ready to help you and your family. Call us at (850) 225-5354 for all of your flood damage restoration needs in Semmes, AL.
Free estimates, 24/7 emergency water damage restoration services. Call us now!
If you need any emergency water damage mitigation and restoration services, simply call our 24-hour emergency response lines.
24 Hour Emergency Water Damage Repair Services in Semmes, AL
Customer Reviews from Semmes, AL
Semmes, AL Water Damage Photo Gallery
Look at us for water damage remediation in Gulf Shores, AL. Click Here to view our Gulf Shores, AL water damage remediation photo gallery.
Look at us for professional water damage restoration in Escambia County, FL. Click Here to view our Escambia County, FL water damage restoration p...
We provide certified water damage remediation in Santa Rosa County, FL. Click Here to view our Santa Rosa County, FL water damage remediation phot...
Water Damage Reviews in Semmes, AL
We provide top-rated water extraction services in Santa Rosa County, FL. Click Here to read more Santa Rosa County, FL water extraction reviews.
We provide excellent water removal services in Liberty County, FL. Click Here to read more water removal reviews from Liberty County, FL.
We provide top-rated water damage restoration services in Southwood, FL. Click Here to read more Southwood, FL water damage restoration reviews.